Company History
KJS Group was founded in 1971 by Shri Kamaljeet Singh Ahluwalia, Chairman with mining operation in the state of Orissa. In four decades the group has now diversified into Cement, Prefabricated Concrete, TMT, Hotels & Resorts and Township Development.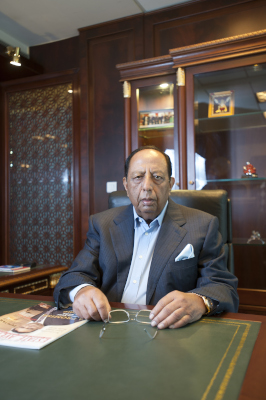 KJS Concrete incorporated in 2011 is a green field venture of KJS Group which recognizes the imperative of Sustainable Development, Renewable Energy and Green Planet. Its corporate vision based on Triple Bottom Line is focused on Social and Environment Responsibility as an integral aspect of Business growth.
The first plant at Dadri, UP is a fully automated which is energy efficient and has a low carbon footprint. It is the largest production facility in North India to give wide range of Green Products to support the infrastructure growth of the Region. The production of Fly Ash Bricks, Blocks, Hollow Blocks, Insulated Blocks, Pavers and Kerbstones along with our primary production of Cement and TMT bars from group companies allows us to provide efficient Construction Supply Solutions for large infrastructure projects. Our high production capacity and assured Quality give KJS products a distinct advantage.
The recycling of Fly Ash will reduce the disposal and management of Fly Ash produced by Thermal Power Plants and the consequent air, water and soil pollution imposed on the environment. The manufacturing process and the products offer credits for obtaining GRIHA and LEED certifications for Green Buildings.